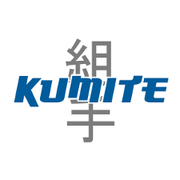 For more in-depth information on HCL, please visit the official wiki page:
KUMITE Wiki.
KUMITE is a Japanese-based mixed martial arts promotion that aired on IRM. The first ever show aired on January 1, 2014, and the last show, KUMITE 36, took place on December 4, 2016.
KUMITE shows were simulated using UFC 3 Undisputed for the Xbox 360, pre-produced, with pre-recorded commentary from "Matty" Matt Screemings (Bryan) and Carl "The Kraken" Matthews (Kyle). Commentary was pre-recorded to make scheduling easier, and because the Matty voice hurt, and Bryan couldn't do it all in one go.
History
KUMITE began in a very mysterious way, with a series of cryptic videos, tweets, messages, and straight up hacks of the IRM stream channel. Using the hashtag "#KeepWaiting" repeatedly on Twitter, a video aired after HCL 26, building suspense to what would debut on New Year's Day, 2014.
It was soon learned that KUMITE was a new promotion owned and operated by Most Glorious and Honorable Mr. Naga, a legitimate businessman who snatched up the contracts of several HCL fighters, along with a host of international fighters, to take part in the promotion.
Unlike many promotions, KUMITE did not have any championship titles that were defended. Instead, the title of "KUMITE champion" was awarded to the winner of the annual 16-man tournament, referred to simply as the "KUMITE". Since there were four different weight classes, four KUMITE tournaments took place, and four KUMITE champions were crowned, each year.
After the first year, a points ranking system was designed, and qualification for the 2015 and 2016 KUMITE tournaments followed a strict set of guidelines. Fighters who reached the semifinals of the previous year's tournament received an automatic spot, and were joined by fighters ranked in the top 10 by a certain cutoff date. One spot was given to the winner of a fan vote, the "Most Benevolent Fan Selection". The final spot was given to the recipient of Mr. Naga's "Most Glorious Invitation". Any additional spots left over were given via supplemental invitations.
Typically, the "Most Glorious Invitation" was used as a method to bring in a debuting fighter to KUMITE, often times one stolen from HCL. While the recipient of this title has never won the KUMITE, there are three occasions where the "Most Benevolent Fan Selection" has won the KUMITE. This happened twice in 2015 (Ricky Baby and Miami Dave County), and once more in 2016 (Curtis Prancer).
Weight divisions/KUMITE champions
Year
Weight class
Winner
Runner up
Date won
Event won
2014
Heavyweight
Nobuyuki Hidoi
Roger Mars
KUMITE 7
July 19
93 kg (205 lbs)
Marco van Smeerlap
Barbara
KUMITE 12
December 13
83 kg (183 lbs)
Yaroslav Chernaya
Roger Bagulho
KUMITE 9
September 13
73 kg (161 lbs)
Li Fangzhu
Marcel Willaume
KUMITE 11
November 22
2015
Heavyweight
Andriy Zaporizhia
Taylor Swift
KUMITE 17
May 9
93 kg (205 lbs)
Miami Dave County
Erik Helheim
KUMITE 24
December 17
83 kg (183 lbs)
Roger Bagulho
Earl Moseley
KUMITE 18
June 25
73 kg (161 lbs)
Ricky Baby
FORK Enomoto
KUMITE 23
November 12
2016
Heavyweight
Curtis Prancer
Blade Stabdagger
KUMITE 29
May 29
93 kg (205 lbs)
Father Chad
Miami Dave County
KUMITE 36
December 4
83 kg (183 lbs)
Earl Moseley
Norman Levine
KUMITE 30
June 12
73 kg (161 lbs)
Hergen Bjergensen
Li Fangzhu
KUMITE 35
November 20
KUMITE events
See also: List of KUMITE events
In total, KUMITE ran 36 shows, monthly, from January 2014 to December 2016. Starting in 2015, shows were split into 6-month "seasons", where two KUMITE tournaments would be run, alternating every other show. The January-to-June season would feature the Heavyweight and 83kg tournaments, while the July-to-December season featured the 93kg and 73kg tournaments.
All-time roster
See also: List of KUMITE fighters
---